Father's Battle To Save Son's Life at Inverurie Workplace
A father battled to save his teenage son's life at an oil services firm after he was found badly injured, a High Court trial has heard.
Michael McLean, 17, died in hospital in August 2015 after an incident at Denholm MacNamee in Inverurie, Aberdeenshire.
Dean Reynolds, 23, of Keith, has gone on trial accused of culpable homicide.
He denies culpably and recklessly operating a cable spooner machine while Mr McLean was in the drum.
Mr Reynolds faces an alternative charge of breaching Health and Safety guidelines as an employee.
He also faces a charge of attempting to pervert the ends of justice by discarding two pairs of work boots.
Clearly serious
The first witness in the trial, Denholm MacNamee managing director Brian Ritchie, told the High Court in Aberdeen how he became aware of an emergency at the workplace on 14 August, 2015.
He said he was told "Mikey" was unconscious, and then saw him lying on the ground.
Mark McLean, the teenager's father, also worked at the company.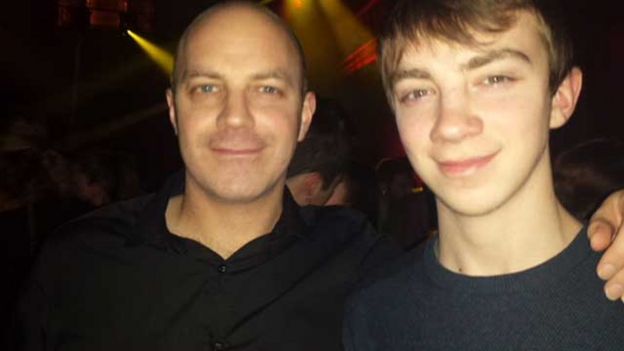 Mr Ritchie said: "Mark – Mikey's dad – came running out and started giving him CPR."
Mr Ritchie said it was "instantly" clear it was serious.
He said: "I thought he was dead."
Summer job
He told advocate depute Richard Goddard that the teenager had been on the last day of his summer job.
Mr Ritchie said he asked Mr Reynolds what had happened but he said he didn't know, and that he may have "taken a turn".
He said Mr Reynolds later said the teenager had been chewing gum so might have choked.
Mr Ritchie said the teenager had been very safety-conscious.
Defence counsel Ian Duguid, while cross-examining Mr Ritchie, said the company was fined £120,000 after admitting breaching Health and Safety guidelines over a failure to assess the risk Michael McLean may have been exposed to.
Advocate depute Mr Goddard later re-examined Mr Ritchie and asked if the health and safety guilty plea for breaching risk assessment, safe work system, training and supervision guidelines had anything to do with culpable homicide, and he replied: "No".
The trial, before Lord Beckett, continues on Thursday.