Electricity is an essential and powerful resource that we rely on every day. However, it can also pose serious risks if not handled properly. That's why electrical safety slogans play a crucial role in promoting awareness and preventing accidents in the workplace and at home. These catchy phrases and slogans serve as reminders of the importance of electrical safety. They can be used in various settings to educate and remind people of the potential dangers of electricity.
From "Stay Electrically Safe, You Have A Family To Face" to "Don't Be Shoddy, Insulate Your Body," electrical safety slogans aim to instill a sense of caution and responsibility when it comes to dealing with electrical equipment and installations.
Whether it's at the office, at construction sites, or in our own homes, incorporating these slogans into our daily lives can help prevent electrical mishaps and ensure the safety of ourselves and those around us.
20 General Electrical Safety Slogans
These slogans are designed to be catchy and memorable while emphasizing the importance of electrical safety. They can be used in various settings, from workplaces to educational institutions, to remind individuals of the risks associated with electricity and the importance of following safety protocols.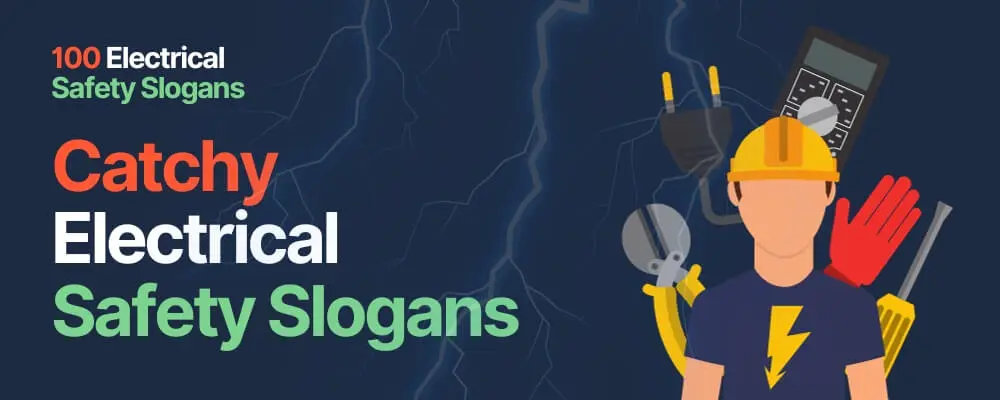 20 Catchy Electrical Safety Slogans
These slogans are meant to be easy to remember and to help reinforce the importance of respecting electricity and adhering to safety guidelines.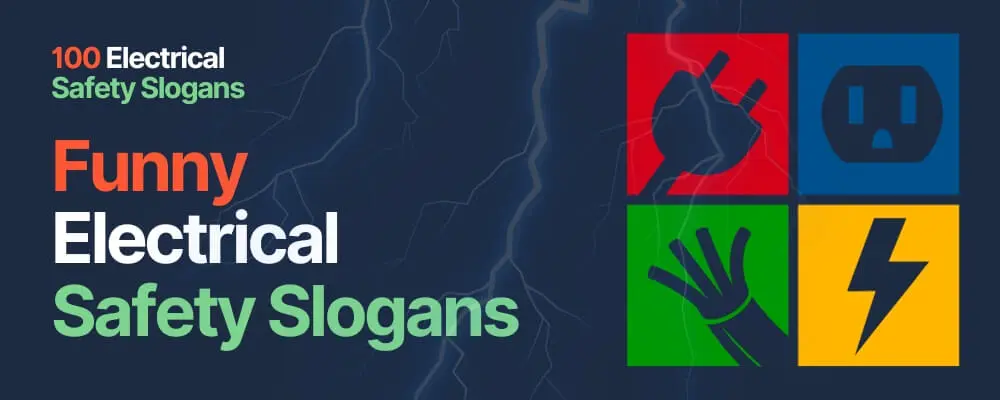 10 Funny Electrical Safety Slogans
Remember, while humor can be engaging, it's also important to ensure that the seriousness of electrical safety is not undermined. These slogans should be used in a context where the humor does not detract from the importance of the safety message.
10 Emotional Electrical Safety Slogans
Emotional appeals can be very effective in emphasizing the importance of safety. Here are 10 electrical safety slogans designed to resonate on an emotional level:
These slogans aim to remind workers and individuals of the personal and emotional reasons why electrical safety is crucial, highlighting the impact of safety on loved ones and the broader community.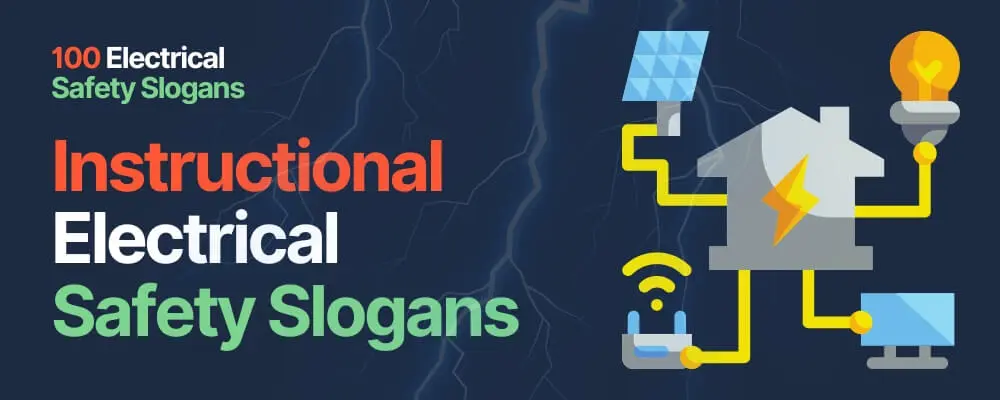 10 Instructional Electrical Safety Slogans
Instructional slogans are great for providing clear, actionable advice. Here are 10 instructional electrical safety slogans:
Each of these slogans gives a direct piece of advice or a rule to follow, which can help in creating a safer work environment around electricity.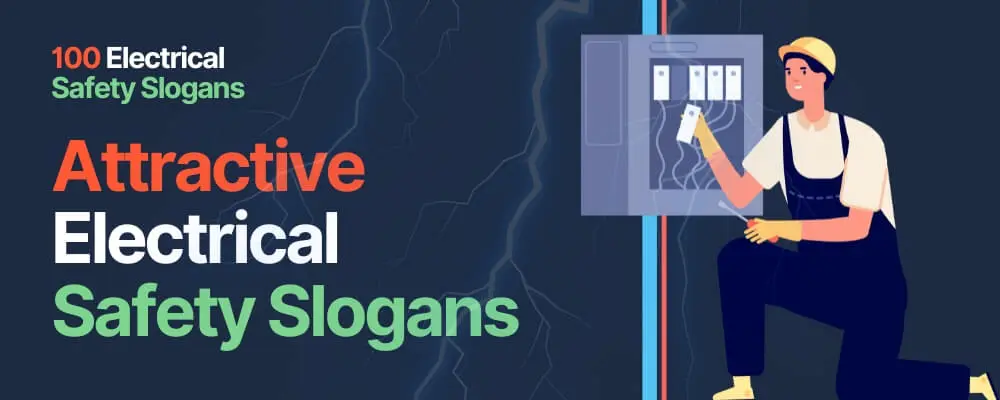 10 Attractive Electrical Safety Slogans
Attractive slogans for electrical safety can capture attention while reinforcing important messages. Here are 10 slogans that are catchy and emphasize safety:
These slogans are designed to be visually and verbally appealing, making them great for campaigns, posters, and educational materials to promote electrical safety awareness.
20 Important Electrical Safety Slogans
These slogans are designed to be direct and to the point, stressing the importance of electrical safety in both professional and personal settings.