Fires can happen unexpectedly, and having a functioning fire extinguisher can make all the difference in preventing property damage, injuries, or even loss of life. However, simply owning a fire extinguisher is not enough. It is equally important to ensure the device is regularly maintained and ready to use in an emergency. This includes inspecting the device for damages, checking the pressure gauge, and recharging or replacing the extinguisher when necessary.
In this article, we will discuss the importance of fire extinguisher recharging, when to recharge or replace your fire extinguisher, and the steps involved in the recharging process. By understanding these crucial aspects of fire extinguisher maintenance, you can ensure the safety of your home or workplace and be prepared for any fire emergency.
What Fire Extinguisher Recharging And Why Is It Important?
Fire extinguisher recharging is refilling and re-pressurizing a fire extinguisher after it has been used or if it shows signs of the low pressure or has been sitting unused for an extended period. This important maintenance procedure ensures the extinguisher is ready and effective in a fire emergency.
Fire extinguishers are essential safety devices in any workplace, home or public space. They are designed to control small fires before they turn into uncontrollable blazes. Fire extinguishers contain extinguishing agents such as water, foam, dry chemical powder, or carbon dioxide, which can effectively extinguish fires.
However, after use or over time, the extinguishing agent in the fire extinguisher may become depleted, and the pressure inside the cylinder may drop, making the extinguisher ineffective in fighting fires. This is where fire extinguisher recharging comes into play. Refilling and re-pressurizing the cylinder, the extinguisher can be returned to its optimal condition, ready to be used again in a fire emergency.
Not only does fire extinguisher recharging ensure the functionality of the device, but it also saves money in the long run. Recharging a fire extinguisher is significantly cheaper than purchasing a new one. It is also an eco-friendly option as it reduces the waste produced by discarded extinguishers. Overall, fire extinguisher recharging is a crucial maintenance procedure that ensures fire extinguishers' effectiveness in emergencies. Regular inspection and recharging of fire extinguishers can prevent fire hazards and save lives, making it an essential aspect of fire safety in any setting.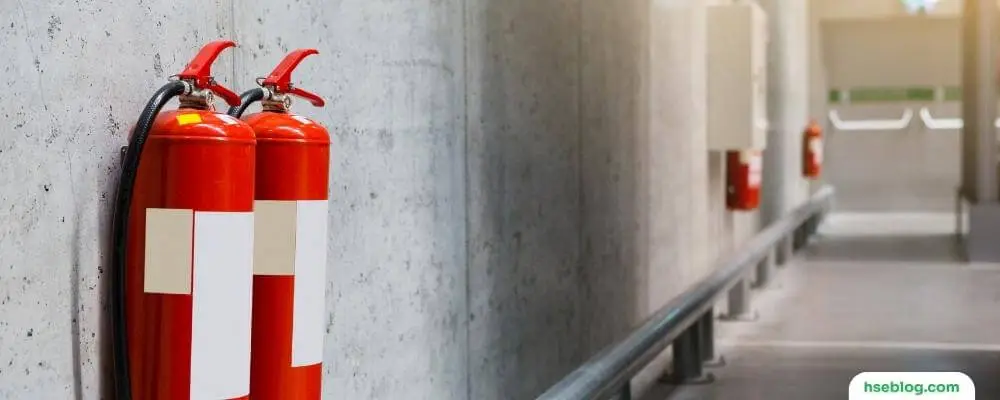 Fire Extinguisher Recharging Process
A trained professional should perform fire extinguisher recharge. Fire protection companies have the knowledge, tools and training to ensure your fire extinguishers work at their best and are properly refilled with extinguishing agents.
This is what to expect once your fire extinguisher has been charged. This is not a guide on how to recharge a fire extinguisher. It's just an overview of the process so you can better understand it.
Depressurizing and emptying the extinguisher: Before the fire extinguisher can be recharged, it must be depressurized to ensure safety during the process. The technician will release any remaining pressure and remove the extinguishing agent from the cylinder. This step is crucial to prepare the fire extinguisher for servicing.
Disassembling the discharge valve: The technician will carefully remove the discharge valve from the cylinder. This step allows access to the internal components of the extinguisher, which need to be inspected and cleaned.
Removing and inspecting internal components: The siphon tube, valve stem, spring, and other internal components are removed for inspection. The technician will check for any damage or wear that could affect the performance of the extinguisher.
Cleaning and replacing parts: If necessary, the valve neck O-ring is cleaned and replaced to ensure a proper seal. The technician will also inspect the extinguisher's exterior and interior for signs of damage, corrosion, or wear, addressing any issues as needed.
Reassembling the valve: If necessary, the valve is cleaned and reassembled with a new stem to ensure proper seating and prevent future pressure loss. This step is essential for maintaining the extinguisher's integrity and performance.
Refilling the extinguishing agent: The extinguisher is refilled with the appropriate extinguishing agent (water, carbon dioxide, or dry chemical) by weight, according to its specifications and instructions. This ensures the extinguisher has the correct agent to effectively suppress fires.
Pressurizing the extinguisher: The extinguisher is pressurized with the appropriate gas (usually nitrogen or air) at the specified pressure. This step ensures the extinguisher will function effectively when needed.
Leak test and reassembly: The technician performs a leak test to ensure no issues with the extinguisher's seals or connections. If the test is successful, the discharge nozzle or hose is reinstalled on the extinguisher.
Weighing the extinguisher: The extinguisher is weighed to confirm that its weight falls within the manufacturer's allowed tolerances. This step ensures the extinguisher meets safety and performance standards.
Finalizing and tagging: The safety pin is replaced, and a new tamper seal is installed. A recharge tag is attached to the extinguisher, indicating its total weight, the technician's information, and the company responsible for the recharge. This tag serves as a record of the service and helps maintain accountability and safety standards.
By understanding the fire extinguisher charging process, you can better appreciate the importance of regular maintenance and its role in protecting your home and business against fires.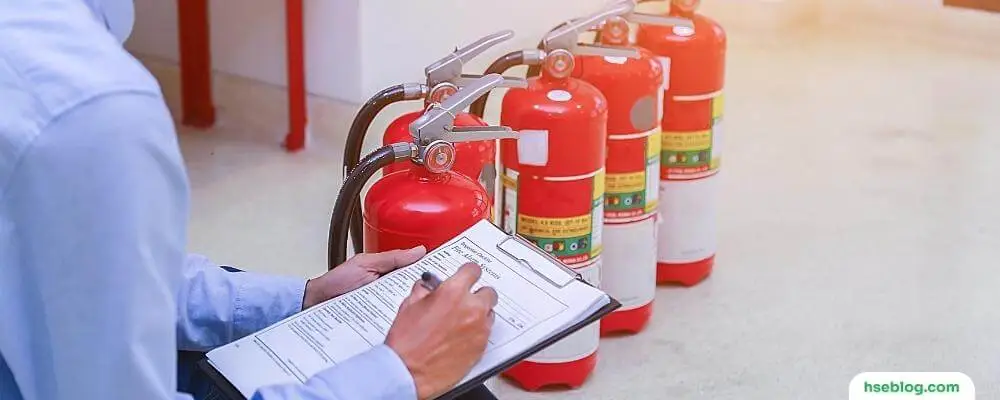 Recharging Fire Extinguishers vs. Buying New Ones
When it comes to maintaining fire extinguishers, one common question that arises is whether it is more cost-effective to recharge a fire extinguisher or purchase a new one. The answer to this question depends on several factors, including the type of extinguisher, the device's condition, and the recharging process's cost.
Recharging a fire extinguisher is significantly cheaper than purchasing a new one. The cost of recharging a fire extinguisher typically ranges from $15 to $50, depending on the type and size of the extinguisher. On the other hand, the cost of purchasing a new fire extinguisher can range from $30 to $200 or more, depending on the type and quality of the device.
Another benefit of recharging fire extinguishers is that it is an eco-friendly option. Discarded fire extinguishers contribute to waste and pollution, and recharging them reduces the amount of waste produced. Recharging also extends the life of the device, reducing the need for new manufacturing and the consumption of new resources.
However, in some cases, it may be more cost-effective to replace a fire extinguisher rather than recharge it. If the extinguisher is damaged or has exceeded its recommended lifespan, replacing it with a new device may be more practical. Additionally, if the cost of recharging the extinguisher is more than half the cost of a new one, purchasing a new device may be more beneficial.
When To Replace Or Recharge Your Fire Extinguisher
Handheld fire extinguishers are vital to your business's fire safety plan. Of course, the extinguishers in your building can only be effective if they're fully charged and in excellent condition. If you newly discharged the fire extinguisher to fight the blaze, you have two options: you can either recharge it or replace the entire canister.
1. When To Recharge A Fire Extinguisher
Recharging a fire extinguisher is usually the best choice, so always explore this option first. You should recharge your fire extinguisher:
If the canister is in good condition: Most high-quality fire extinguishers are designed to last many years with proper maintenance. If your fire extinguisher's exterior shell and other components are in good condition, plan to recharge it. This choice reduces waste and saves you money.
Even when only a small amount has been discharged: Whether you emptied the whole canister fighting a fire or released just a small amount of pressure, you must recharge the fire extinguisher. Even a bit of pressure loss could make it harder to fight a fire next time.
Every 10 years: The durable construction of portable fire extinguishers helps them hold a charge for years. Still, the National Fire Protection Association (NFPA) requires recharging rechargeable fire extinguishers every 10 years.
2. When To Replace A Fire Extinguisher
While you should always explore recharging options first, sometimes a replacement is best. You should replace your fire extinguisher:
If the canister is slowly losing its charge: If you haven't used your fire extinguisher in a long time, but the pressure gauge is slowly going down, the nozzle may be leaky, or the shell cracked. Either way, a slow pressure loss is a reason enough to replace the fire extinguisher.
If any other parts are damaged: The fire extinguisher may still hold a charge, but if the handle is wobbly or the pin is broken or missing, the extinguisher may not work properly when you need it to fight a fire. Monthly self-inspections should reveal these problems so you can replace the fire extinguisher immediately.
If the inspection tag is missing: This tag discloses the maintenance history of the fire extinguisher. Without it, you have no idea how long it's been since the last inspection or what condition the canister is in. It's not worth endangering your building and the people inside when you can easily replace the fire extinguisher with a new one you know is reliable.
When it's the more economical choice: Sometimes, replacing the whole unit is less expensive than recharging, which is especially likely with small canisters. Look into your pricing options to find out for sure.
Every 12 years: Perhaps you have a disposable fire extinguisher that can't be recharged. The NFPA requires you to replace these canisters every 12 years.
Conclusion
Fire extinguishers are essential safety devices to prevent small fires from becoming uncontrollable blazes. However, owning a fire extinguisher is not enough; ensuring that the device is regularly maintained, inspected, and recharged or replaced when necessary is equally important. Recharging a fire extinguisher is an essential maintenance procedure that ensures the device is ready to use in a fire emergency. This process involves several steps that should only be performed by trained professionals using appropriate safety equipment and specialized machinery.
When deciding whether to recharge or replace a fire extinguisher, it is crucial to consider several factors, including the device's type and condition and the recharging process's cost. Recharging a fire extinguisher is generally more cost-effective and eco-friendly than purchasing a new one. However, if the device is damaged or has exceeded its recommended lifespan, replacing it with a new device may be more practical.
Regular inspection and maintenance of fire extinguishers are crucial to ensure they are in good working condition and ready to use in an emergency. By following the guidelines outlined in this article, you can ensure that your fire extinguishers are properly maintained and can prevent fire hazards and save lives. Remember, when it comes to fire safety, prevention is always better than cure, so take the necessary steps to protect yourself, your loved ones, and your property from the risk of fire.