Understanding and adhering to Occupational Safety and Health Administration (OSHA) regulations is pivotal for employers. Not only does it ensure the safety and health of employees, but it's also a legal obligation. This blog post delves into the key OSHA requirements that every employer should be well-versed in. From providing hazard-free work environments to maintaining records of work-related injuries, these regulations are crucial for fostering a culture of safety in the workplace.
Whether you are an employer wanting to understand your responsibilities or an employee wishing to know your rights, this comprehensive guide to OSHA requirements will equip you with the necessary knowledge. Explore these fundamental principles to establish a safer, healthier, and more productive workspace.
OSHA Requirements For Employers
OSHA (Occupational Safety and Health Administration) is a federal agency in the United States that sets and enforces workplace safety and health standards. OSHA requires employers to provide their employees a safe and healthy work environment. Here are some key requirements for employers under OSHA:
1. Provide a workplace free from serious recognized hazards and comply with standards, rules, and regulations issued under the OSH Act.
The requirement to provide a workplace free from serious recognized hazards means employers must identify and control potential risks that could seriously harm employees. Compliance with standards under the OSH Act is about adhering to safety regulations that cover a range of potential hazards, including chemical exposures and unsafe working conditions. This could involve routine safety audits, providing safety training, and ensuring equipment is safe and well-maintained.
2. Examine workplace conditions to ensure they conform to applicable OSHA standards.
The obligation to examine workplace conditions underscores the employer's role in performing routine checks to confirm adherence to OSHA standards. This process involves proactively identifying potential hazards or violations of safe practices within the work environment, equipment, and operational procedures. By doing so, employers can ensure alignment with OSHA's regulations, safeguarding employees' health and well-being and minimizing the likelihood of accidents or health concerns at work.
3. Ensure employees have and use safe tools and equipment and properly maintain this equipment.
Employers are required to supply tools and equipment that are not only safe and well-kept but also suitable for the jobs at hand. This involves conducting regular checks on all equipment, doing necessary maintenance or repairs, and confirming that employees are proficient and safe in using these tools. Thus, an environment conducive to safety, efficiency, and productivity is ensured.
4. Use color codes, posters, labels, or signs to warn employees of potential hazards.
As per OSHA requirements, employers must use clear visual indicators, such as color codes, posters, labels, or signs to alert employees to potential hazards. These visual tools increase awareness of potential risks in a direct and comprehensible manner, thereby guiding employees on the necessary precautions to take. By implementing such clear and consistent communication methods, employers can significantly enhance the overall safety culture within the workplace.
5. Establish or update operating procedures and communicate them so that employees follow safety and health requirements.
Employers must create and periodically update standard operating procedures that encompass all safety and health protocols. These instructions, ranging from routine task procedures to emergency response plans, must be effectively communicated to all employees. This ensures that every team member understands and can apply these safety practices correctly, promoting a safer, more efficient workplace environment.
6. Employers must provide safety training in a language and vocabulary workers can understand.
Employers are required to offer safety training that is accessible and comprehensible to all employees. This involves delivering such training in a language familiar to the workforce and using vocabulary they can understand. Adaptation may be necessary to cater to a linguistically diverse workplace. This approach ensures that the safety training is fully understood by all employees, enabling them to apply their knowledge effectively and contribute to a safer work environment.
7. Employers with hazardous chemicals in the workplace must develop and implement a written hazard communication program and train employees on the hazards they are exposed to and proper precautions.
In workplaces where hazardous chemicals are used, employers must devise and enforce a documented hazard communication plan. This includes detailing the nature of the chemicals, associated risks, and methods for safe handling. Employees should also receive tailored training regarding these chemical hazards and the precautionary steps to limit exposure, ensuring their safety and compliance with health standards.
8. Provide medical examinations and training when required by OSHA standards.
OSHA may mandate employers to facilitate specific medical examinations for their employees, depending on the nature of their work and potential hazards in the workplace. These medical assessments are designed to detect or prevent work-related health issues. In conjunction with these exams, employers must also offer corresponding training. This educates workers on potential health risks tied to their job and preventive measures they can take, fostering a culture of health and safety awareness.
9. Report to the nearest OSHA office all work-related fatalities within 8 hours, all work-related inpatient hospitalizations, all amputations, and all losses of an eye within 24 hours.
Employers are responsible for reporting any work-related fatalities to the nearest OSHA office within an 8-hour window. Additionally, severe injuries that result in hospitalization, amputations, or the loss of an eye must be reported within a 24-hour. This requirement ensures prompt investigative and preventive measures can be taken to improve workplace safety and prevent future incidents. It's part of an employer's commitment to maintaining a safe and transparent work environment.
10. Keep records of work-related injuries and illnesses.
Employers must keep comprehensive records of all incidents related to work injuries and illnesses. This responsibility involves documenting each incident accurately and keeping an ongoing log for reference. Such record-keeping not only aids in tracking the workplace's safety conditions but also helps identify recurring patterns of injuries or illnesses. These insights can guide interventions to address specific safety concerns and enhance workplace safety.
11. Provide employees, former employees and their representative's access to the Log of Work-Related Injuries and Illnesses (OSHA Form 300).
Employers should allow employees, former counterparts, and authorized representatives access to OSHA Form 300, which logs work-related injuries and illnesses. This transparency allows employees to be aware of workplace hazards and their rights.
12. Provide access to employee medical records and exposure records to employees or their authorized representatives.
Employees and their authorized representatives should have the right to access the employee's medical and exposure records. This can help them understand their health status, the risks they've been exposed to, and any needed precautions or treatments.
13. Provide to the OSHA compliance officer the names of authorized employee representatives who may be asked to accompany the compliance officer during an inspection.
During an inspection by an OSHA compliance officer, the employer should provide the names of the employee representatives who are authorized to accompany the officer. These representatives can provide valuable insight and information during the inspection process.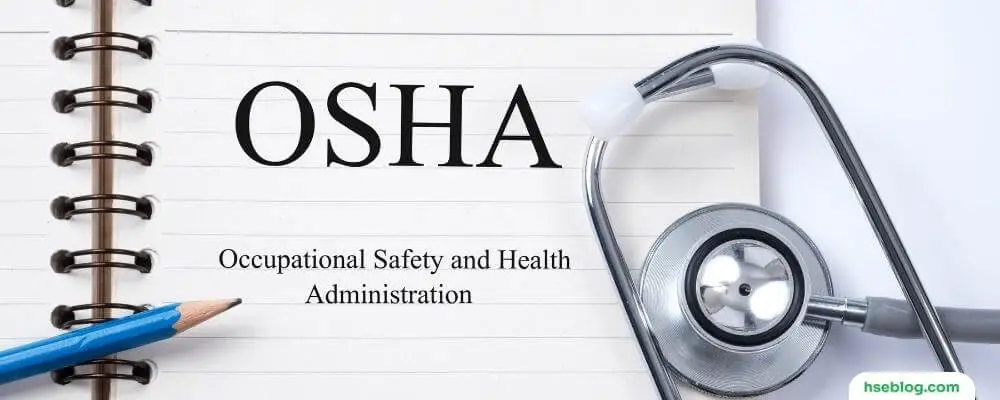 14. Not discriminate against employees who exercise their rights under the Act.
Employers should respect the rights of their employees to a safe workplace. Any discrimination against employees who exercise their rights under the OSH Act, such as reporting unsafe conditions, is strictly prohibited.
15. Post-OSHA citations at or near the work area involved.
If an OSHA citation is issued, it should be displayed near the site of the violation to inform employees about the identified issue and how it is being addressed.
16. Correct cited violations by the deadline set in the OSHA citation and submit required abatement verification documentation.
When a violation is cited by OSHA, it's the employer's responsibility to address the issue by the given deadline and provide verification that the correction has been made. This ensures ongoing compliance with OSHA regulations.
17. Adopt a safety and health program.
While not obligatory, OSHA encourages employers to implement safety and health programs. These programs, which aim to identify and address potential hazards, can significantly reduce the number and severity of workplace accidents while also fostering a proactive safety culture within the organization.
In conclusion, understanding and implementing OSHA regulations is vital to maintaining a safe and healthy workplace. These guidelines, from providing a safe environment, and ensuring safe equipment use to reporting and recording workplace incidents, play a crucial role in safeguarding employees. As employers, adhering to these regulations is not just about compliance; it's about fostering a workplace culture of safety and well-being, ultimately leading to more productive and satisfied employees. Remember, a safe workplace is a successful workplace.